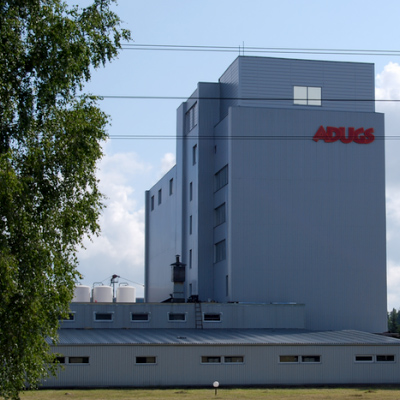 ADUGS is one of the biggest producers of confectionary products in the Baltics. The company has higher turnover, more export sales and more employees than its competitors. Continuous development and constant search for new solutions holds the company on its leading position. ADUGS began making sweets in 1997; and with more than 25 years' experience in the confectionery business, it has grown from a small, independent firm into a leader on the market. The company offers a wide range of different products – from cookies, crackers, cakes and biscuits to wafer cakes and exclusive handmade products. All products are packaged in the packaging of various types and sizes.
Due to the original recipes, excellent taste and high quality, company's products are popular not only in the Baltic States, but also in many other countries around the world. ADUGS exports its products to more than 15 countries all over the world.
Investments in modern technologies allowed the company to grow, combining production innovations with home recipes. Therefore, ADUGS can guarantee prices available to any customer, while the quality of products meets the highest international standards.
People often say: "Sweets are my weakness", but we say: "Sweets are your joy!" ADUGS confectionery is always fresh, beautiful and delicious; it suits to any situation, be it a gift or just a sweet treat to you.
The company offers more than 250 types of confectionery products - cookies (also with filling and glaze), various kinds of gingerbreads (with and without filling), crackers, wafers, wafer cakes, crispbreads, dried mini bagels and bread rusk.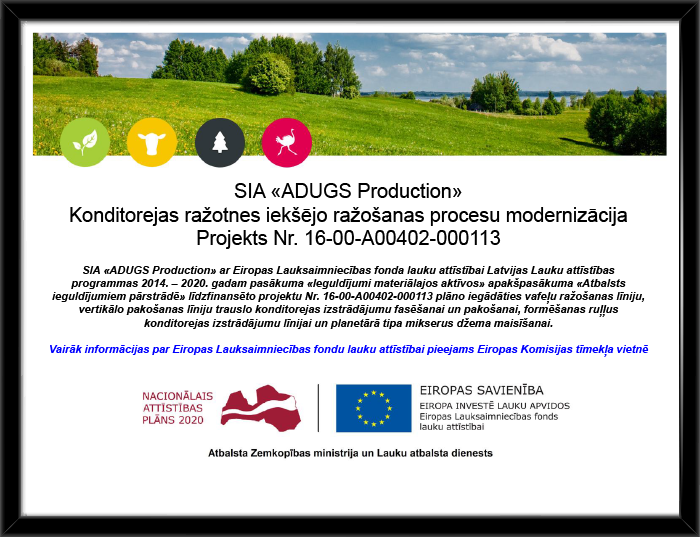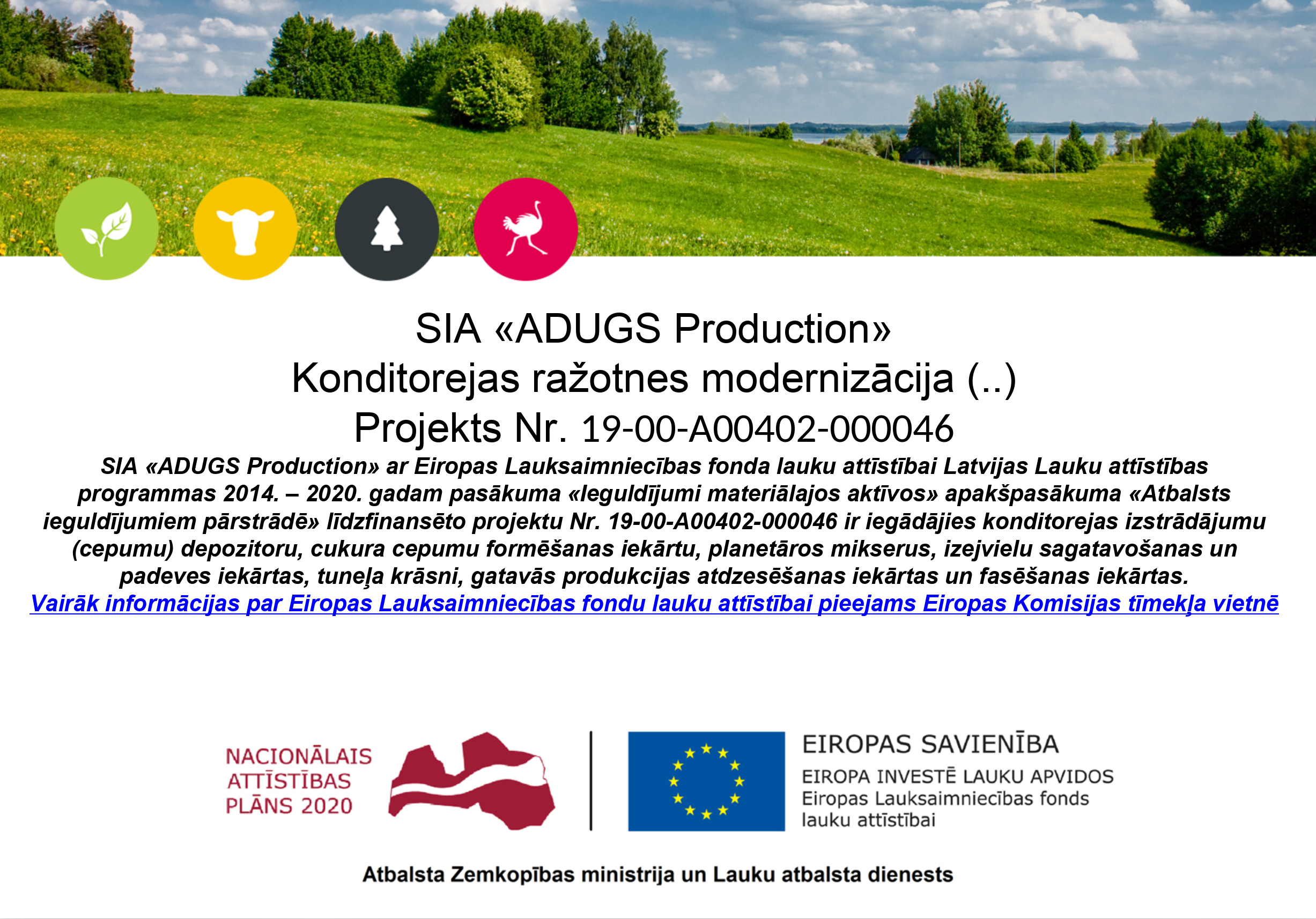 Adugs participates in LIKTA training project "Training of ICT industry companies and partners in innovative technologies and business development" Nr. APA / 1.3.1.1.1 / 10/02/005 (Rev. No. L-APA-10-0022).


---
European commission
SIA "ADUGS Production" energy management policy
ISO 50001 certificate
Kosher certificate
AAA credit rating certificate